What a waste of £350 million!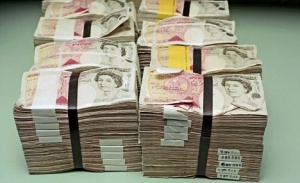 Owens Estate Planning | Posted 31.08.2015 | John Owens
An 87 year old legacy will leave you feeling rather frustrated...
Way back in 1928, an anonymous donor left £500,000 to the country for the purposes of paying off the entire national debt. Despite the fund now being valued in excess of £350 million, at no point has grown sufficiently to equal the level of national debt. Due to the wording in the will, it has proved extremely difficult in gaining the legal approval required to release the funds.
Certainly to the author, it feels very frustrating to think of the good that the money could do. Just think about how many lives could be changed for the better as a result of it. However the instructions were clear and anyway, why should anyone have the ability to ignore the intended use of the funds for a purpose they believe is more worthy?
Hopefully a compromise can be found in the near  future, however there is a lesson to be learnt here. When  leaving instructions/conditions in your will, you should seriously considered the ramifications. Ok it might not be worth £350 million, but a gift you make to somebody/something could still have far reaching consequences.
The full story can be read here